Warm-up: Create a linkage map for the genes A-E below based on the following information

A-E 5% recombination

A-C 42%

recombination

B-C 18%

recombination

B-E 19%

recombination

C-D 23%

recombination

D-E 14%

recombination

1. Genetic Disorder Research Assignment (see resources below)
2. Define the following terms related to fruit flies in your BILL: wild type, mutant, P generation, F1 generation, F2 generation
3. Following the instructions titled "Online Fly Lab" below familiarize yourself with the the online course for fruit flies and record the data requested in your BILL

Genetic Disorder Research Resourceshttps://ghr.nlm.nih.gov/http://www.ncbi.nlm.nih.gov/omim/http://ghr.nlm.nih.gov/ Online Fly Lab Instructions (complete data recording in BILL today ONLY):

1. Go to the following website:

http://www.sciencecourseware.org/vcise/drosophila/

(there is a tour option on this page, but you are not required to do it)

2. Click the ""Enter as a Guest" option.

3. DO NOT BACK OUT OF THIS PAGE UNTIL YOU ARE COMPLETELY DONE! You will

have to start over.

4. Click on the options tab: only "on screen directions on" should be checked

5. Order your fruit flies. Click on the computer and use the "Order Flies" icon. For today perform tw0 different crosses. You must order the correct flies in separate installments (I recommend ordering both sets of flies first then making observations):

a) Wild Type Male x Wild Type Female

b) Test cross between a Wild Type male and eyeless female (to order eyeless females click on the eye shape tab in the fly store

6. Observe your mating results under the microscope by clicking on mating vials in the incubator. Once under the microscope click "sort flies".

a) Record the results of your wild type cross

b) Record the results of your test cross- what is the genotype of your wild type? How do you know?

HW: Complete anything not completed in class

Unit Exam 3 Friday- Have you begun studying? Have you completed your vocabulary and unit summary? Have you practiced your Mendelian genetics problems?
Powered by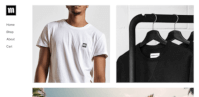 Create your own unique website with customizable templates.