a)Staple lab with online portion/microscope labeling on top of observations page- hand in to green basket
b)Hand in "Eukaryotic Cell Cycle and Cancer" to red basket

Warm-up 3: What is the purpose of a checkpoint in the cell cycle?

1. Notes- Meiosis
2. Comparing mitosis and meiosis

HW: TEST Thursday- complete vocabulary and study!



Powered by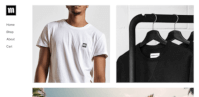 Create your own unique website with customizable templates.