Hand in genetics research questions.

Warm-up: In which organelle is DNA found? Describe the structure of DNA.

Strawberry DNA extraction Lab. DUE AT END OF CLASS SO YOU WON'T HAVE HOMEWORK!

If you were absent on this day you must complete the online version of this lab and the handout below AND the questions on the lab handout from class, also below.

Powered by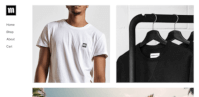 Create your own unique website with customizable templates.