Warm-up: Summarize the differences between radiation, surgery and chemotherapy as treatment options for cancer.

Write your name on the front of your poster and get a piece of tape by the mailboxes to hang it on the cabinets.

1. Cancer info session

Choose 3 different cancers that are not the one you chose
Write the following:
Name
Symptoms
One other interesting fact

2. Test review (choose 2) may complete 1 extra for 2 points bonus on test
-Unit objective questions
-Mitosis Review
-Meiosis Review
-Comparing mitosis and meiosis

HW: Study for test and complete vocabulary and review sheets.
Powered by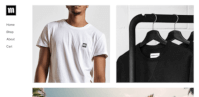 Create your own unique website with customizable templates.