Pick up 2 blue sheets and white sheet by mailboxes

Hand in purple sheet and lab to red bucket

Take out notebook

Warm-up: What are the main elements in carbohydrates? What are the functions of carbohydrates?
​
1. Set up notebook
2. Lipids notes
3. Finish comparison

HW: complete comparison if not finished in class.
Powered by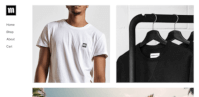 Create your own unique website with customizable templates.