Relevant to all: International food days are switched 12/18 will be B day's food day and 12/19 will be A day's food day.

VOLUNTEERS NEEDED!! We will likely have some after school presentations requiring an audience. I will sign off on community service hours for anyone interested in serving as an audience member. Your peers need you! After school options are this Wednesday 12/13, this Friday 12/15, or next Monday 12/18.

Schedule changes:
Tuesday 12/12 will be a B day. I have emailed people immediately impacted by this change. This will shift our whole presentation schedule. Some of you will have to make time up after school if you want to present before break. I am sorry for the inconvenience, I am still trying to figure out how to control the weather. The new presentation schedule is as follows:

12/12 B day: Donny, Nina, Ayesha, Blair
12/13 A day: Phillip, Mallory, Taylor, Benson
12/14 B day: I will be absent. I have emailed Tessah, Jessica, Josh, and Erick with their options
12/15 A day: Gillian, Elizabeth, Coleman
12/18 B day: Jackson, Rin, Lyle, Eva (Please see your email- this means we will have a very full international food day with little time for social activities. If any of you are willing to go after school or when we return from break I know your peers (and maybe you) would appreciate it. HOWEVER, you are not required to make any changes to your schedule other than the shift if you so desire)
12/19 A day: Nothing currently scheduled other than International Food day. Potential make-up day.
​

Powered by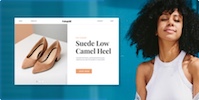 Create your own unique website with customizable templates.