Learning Target:
Students will describe the structure and function of eukaryotic organelles.

Opener:
Warm-up 4- How does the difference in structure between RNA and DNA influence their individual functions?

Work Session:
Organelle Poster Construction. Using the guidelines below, create a neat, colorful 8.5 x 11 poster about your assigned organelle
-Include a large title using the name of your organelle
-Draw the organelle to the best of your ability- you can still be neat if you do not fancy yourself an artist
-Include a detailed description of the function of your organelle. For example DO NOT SAY "powerhouse of the cell for the mitochondria
-Include a detailed description of the structure of your organelle and explain how the structure of that organelle influences its fucntion

Closer:
Gallery walk to obtain organelle information

HW:
Study for test- moved to FRIDAY
Remember, vocabulary is also due on test day. You will hand in your GILLs for me to grade on test day. Be sure your assignments and warm-ups are all complete and up to date based on the table of contents on the GILL tab.


Powered by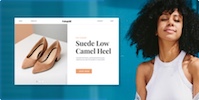 Create your own unique website with customizable templates.