Learning Target:
Students will describe the stages of zygote development.

Opener:
Warm-up 6- Where does fertilization occur? What cells are involved? When is the best time of the menstrual cycle for a woman to become pregnant?

Work Session:
Embryonic Development Notes

Closer:
Embryonic Development Diagrams-
1. complete A-I on "Human prenatal development"
2. Complete only the human parts on "Embryonic Membranes"


Powered by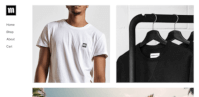 Create your own unique website with customizable templates.