Warm-up: Where do B cells mature? Where do T cells mature? What type of cell releases cytokines? What do cytokines do?

Take out HW for stamp.

1. Complete immune notes
2. Sign up for presentations
3. Immune diagrams

HW: Complete diagrams if incomplete in class.
Powered by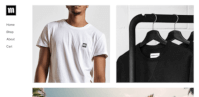 Create your own unique website with customizable templates.