Warm-up 4: Describe the steps in activation of the specific immune response.
3rd only: Pick up posters and 1 new graphic organizer.

1. Gallery walk (3rd only)
2. Notes: B Cells (Humoral Immunity)
3. Finish diagrams

REMEMBER: Test Thursday


Class data from mutagen lab- click on the tabs at the bottom of the document to switch between classes.
Powered by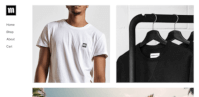 Create your own unique website with customizable templates.