Set up food on back counter (we will eat after presentations)

Hand in online lab to blue basket

Warm-up: Explain the difference between ZIFT and GIFT

1. Presentations (last day)
2. Notes: Genetic screening
3. Complete Reproductive technologies

HW: Senior final exam review due Friday, All others due Tuesday 5/24 (final exam day), Make up labs due 5/20 for seniors, Monday 5/23 for all others.
Powered by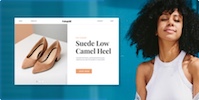 Create your own unique website with customizable templates.