Hand in posters to blue basket.

Pick up quiz and online DNA activity from mailbox.

Warm-up: Outline the steps of transcription and translation.

1. Go over quiz
2. Unit 6 Review
Must complete DNA Unit Review
May choose between doing all vocab and answering unit objective questions.

​Test tomorrow!


Powered by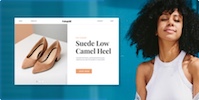 Create your own unique website with customizable templates.