Pick up 2 green sheets and packet on teacher desk

Warm-up: Explain the purpose of the following steps in the DNA extraction lab- mashing the strawberries, addition of salt/soap solution, filtration of the strawberry slurry, addition of the alcohol to the filtered slurry.

1. History of DNA's discovery online activity

dnaftb.org

2. Genetic disorder brochure work session

HW: Online activity due tomorrow.
Powered by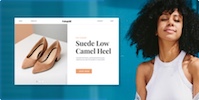 Create your own unique website with customizable templates.