Test day

Complete article summary for this article:

https://www.sciencedaily.com/releases/2017/03/170306092740.htm

Summary instructions

•Write the title of the article at the top of the page.

•Include bibliography at the top of your summary. See the format below

•Include a summary of the article consisting of 2-3 paragraphs (5-8 sentences for each paragraph)

•Include 1 paragraph (5-8 sentences) of

YOUR OPINION

about the article, the technology/science behind it and how the article/science relates to genetics.

•You should have at least three total paragraphs

•Citation format:

Author Last, First. "Article title."

Magazine/source.

Date of Article. Pages used.

EX: Smith, R. "The article about science stuff."

Science Stuff.

Jan 7, 2002. 25-31.
Powered by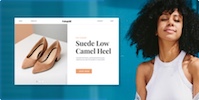 Create your own unique website with customizable templates.