Warm-up 5: Define epistasis
Perform the cross between a yellow lab with a brown nose and black lab whose genotype is BBEe

Take out practice problems

1. Sex-linked traits
2. Sex-linked traits worksheet

HW:

Non-Mendelian Inheritance Quiz Wednesday: Punnett Squares with incomplete dominance, codominance, blood types and lethal alleles.
Powered by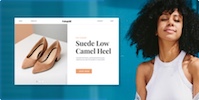 Create your own unique website with customizable templates.