Warm-up 8: Choose one embryonic structure you think is most important. Explain.

1. Notes: Fetal development part 2

2. Fetal development timeline

Additional resources for fetal development from the Mayo Clinic:

Once you click on the link, click on "Fetal Development: The 1st Trimester", "Fetal Development: The Second Trimester", and "Fetal Development: The Third Trimester"

http://www.mayoclinic.org/healthy-lifestyle/pregnancy-week-by-week/in-depth/hlv-20049471?
Powered by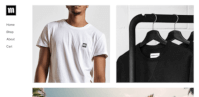 Create your own unique website with customizable templates.