Warm-up 2: Explain the differences between co-dominance and incomplete dominance.

Take out homework and homework sheet for stamp.

1. Correct co-dominance handout
2. Rh factor reading and discussion
3. Blood type and multiple alleles in chickens

HW: Finish handout if incomplete in class.


Powered by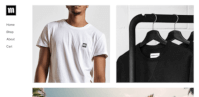 Create your own unique website with customizable templates.