Warm-up: On your post-it, Do you have some type of smart device (phone, tablet, laptop) at school that can easily connect to the internet? On a separate sheet of paper, provide one major difference between prokaryotes and eukaryotes.

Place any purple signature sheets in the blue basket at the front of the room.

1. Genetics pre-test
2. Article summary

HW:
1. Bring human traits data to class tomorrow. First homework check!
2. Article summary due tomorrow if not finished in class
3. Purple signature sheets due Monday.

Powered by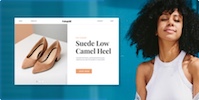 Create your own unique website with customizable templates.