Warm-up 3: List three differences between carbohydrates and lipids that YOU think are most important. Explain why you chose them.

Make an edit to your unit outline- test day is 1/25 instead of 1/24

1. Notes: Proteins (FYI- I think proteins are the hardest part of biochem)
2. Protein folding activity
3. Plicker activity if time permits (can be moved to tomorrow)

HW:
1. Bring a snack with a diet label tomorrow if you would like. We are doing a lab with them.
​2. Study for biochemistry quiz Thursday. All notes are fair game.

Powered by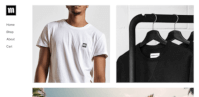 Create your own unique website with customizable templates.