Presenters please place boards on back left table.
4A Relay Food day Tuesday 5/17
4A International Food Day 5/23

A Day Final Exams 5/23
1B Final Exam 5/24
4B Final Exam 5/25

This weeks's presentations:
1B M: Anthony, Tyler, Raghav
4B M: Madeliene, Kimberly, Taylor M
1A Tu: Shilpa, Selena, Tierra
4A Tu: Gio, Faye, Leighann
1B W: Nicole, Madhu, Detri
4B W: Claire, Taylor T., Alyssa
1A Th: Zack, Nikita U., Nikita G.
4A Th: Mackenzie, Sinclair, Harrison
1B F: Kelli, Parker, Andrea
4B F: Duyan, Dante, Amanuel

All presentations due to my magnet email by 8AM of presentation day, boards due day of presentation by class time- may drop off in mornings.


Powered by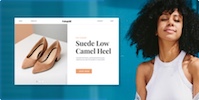 Create your own unique website with customizable templates.