First draft of final paper due 3/28 (B) and 3/29 (A). PRINTED AND SUBMITTED TO TURNITIN.COM
Final Paper Outline

a. Title Page - Separate Page with Name, date, class
b. Abstract - Separate Page - do this last after you have completed all paper modifications. Include summary of project, hypothesis, results, conclusion
c. Introduction
1. Research Question
2. Lit Review with all modifications
3. Hypothesis - 2 study citations needed
4. Justification - include International Relevance and reason for study - 2 study citations needed
d. Materials - list form
e. Budget - science projects only
f. Methods - step by step of updated procedure
g. Results
1. Include yours and international data
2. Introduction
3. Tables/Graphs - don't forget titles, units
4. Summary of each Table/Graph - use Discussion chart that we glued in the logbook on 3/20 or 3/21
5. Statistical Analysis - explain results
h. Discussion of Results
1. Introduction to Results
2. Discuss each data table and graph and with the stat test for each
3. Explain Relationships - patterns and trends of data
4. Explain Major Findings - relate to International Data - be sure to have a study cited to support this
5. 3 Problems/Improvements - explain in detail
6. 3 Future experiments - explain in detail
7. Recommendations - who would benefit from your study? why?
8. Wrapup Conclusion - finalize in a final paragraph what the outcome and conclusion of your study is
i. Reference Page
1. Separate Page
2. 8 minimum primary sources - check format
3. Make sure to cite where the Survey or Test for your study came from
4. Materials citation - science only
j. Appendix
1. Title page - Separate Page - this is the Table of Content for the Appendix
2. Copy Survey or test - make sure there is a title
3. Pictures - label each picture
4. Raw Data - Excel Spreadsheet of all raw data. Don't forget format, title, lines
5. Stat Tests - the printout of the stat test run for your data
k. Acknowledgement
1. Separate Page
2. Explain how they helped you
3. Mentors
4. Teachers
5. Anyone else?
Powered by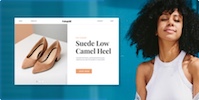 Create your own unique website with customizable templates.